How to Auto-Purchase Toonation Cash

Automatic purchasing is a function where the cash purchase is automatically made by the amount you set on the specific date or if the remaining cash is lower than the amount you set.
1. Donator Page > Click 'Purchase' at the top of the menu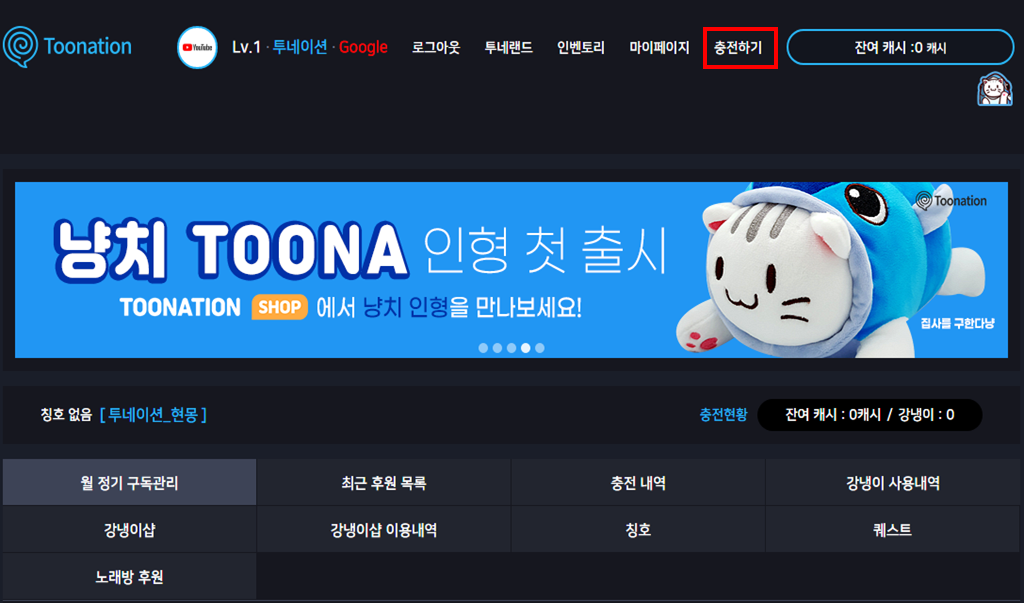 2. Read and accept the Terms and Conditions of cash purchasing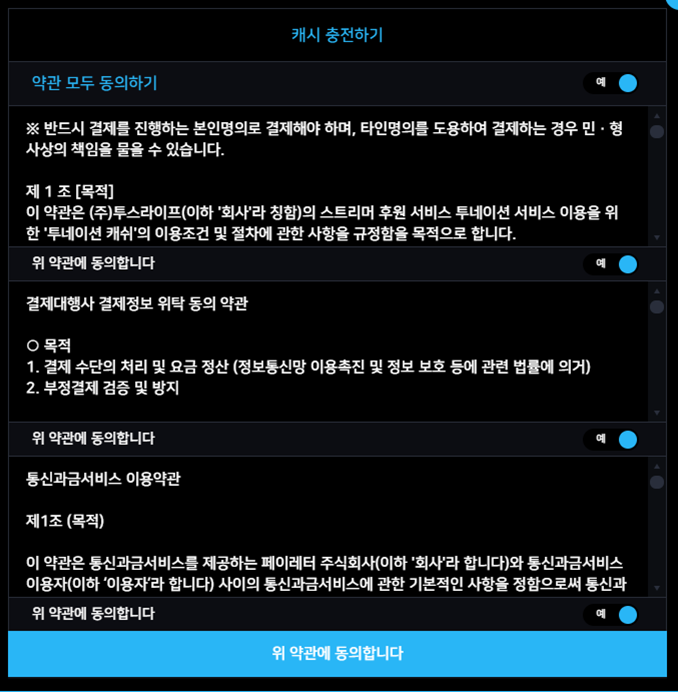 3.

Select 'Automatic Purchase' menu at the top of the 'Purchase Cash' pop-up window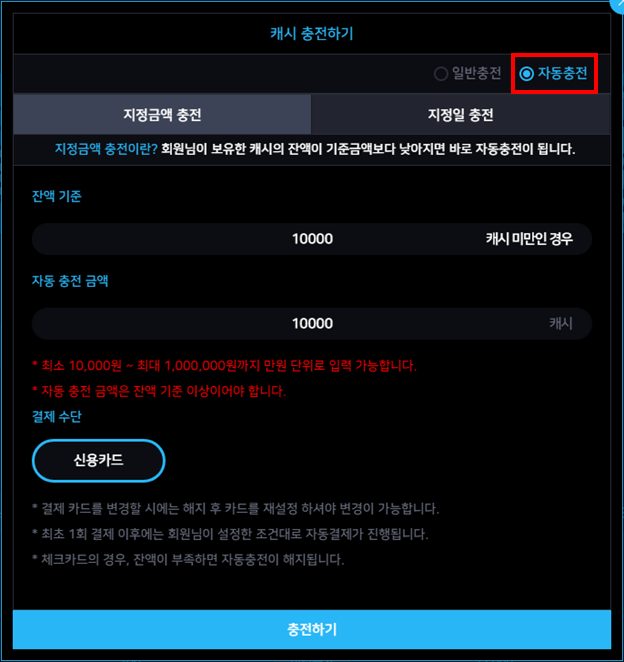 1) Designated Amount Purchase
When the cash balance you have is lower than the base amount, automatic purchase will be made.
- Minimum charge amount can be entered between 10,000 and 1,000,000 Won in units of 10,000 Won.
- Automatic Purchase amount must be above the balance.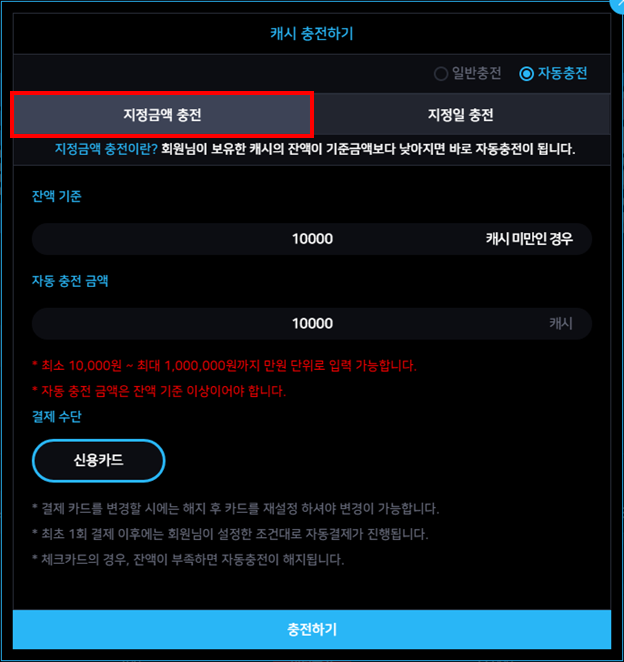 2) Designated Date Purchase
The amount set by the Donator on the specified date each month (up to 3 selections) is automatically purchased.
- Minimum purchase amount can be entered in 10,000 Won units from 10,000 to 1,000,000 Won maximum.
※ [Designated Date Purchase] The first purchase is made instantly. Afterwards, it is automatically purchased on the designated purchase date.