Good day, this is Toonation
After our August 6th scheduled maintenance, you will be able to download our desktop remote control app TOONA.
Please read the details about our new app below and we thank you for your continual support:
=========================================================
◆ What is a Desktop Remote Control App?
-TOONA is a desktop app that you can download instead of using the web remote controller
[ How to Install ]
1. Log in to your streamer page > click on TOONA DOWNLOAD on the top > program download will begin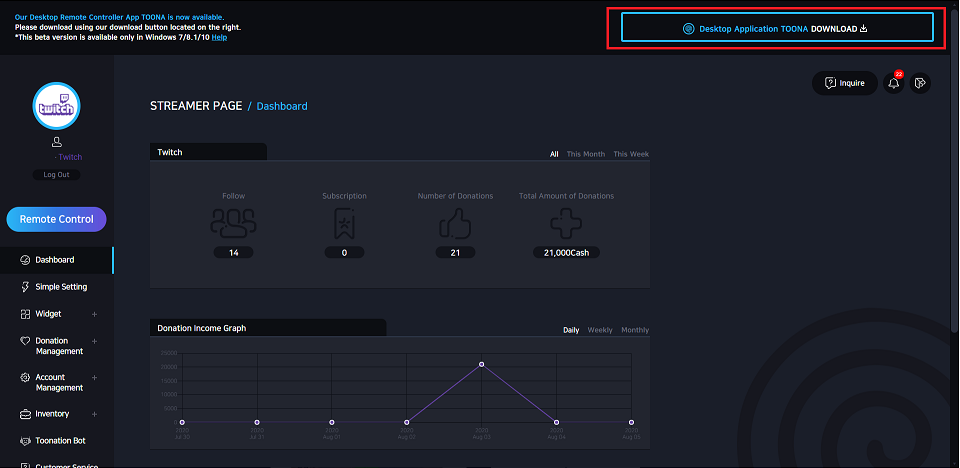 1-1 Log in to your streamer page > click on Remote Control on the left > click "Desktop App" > download will begin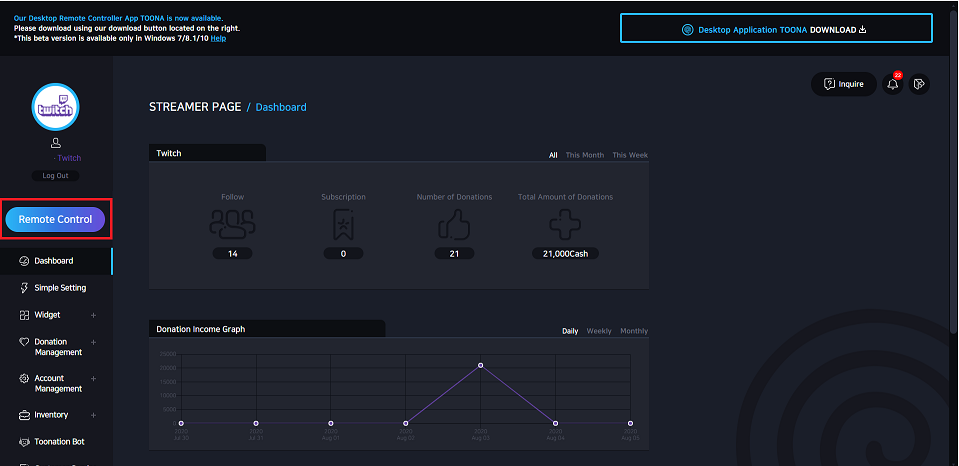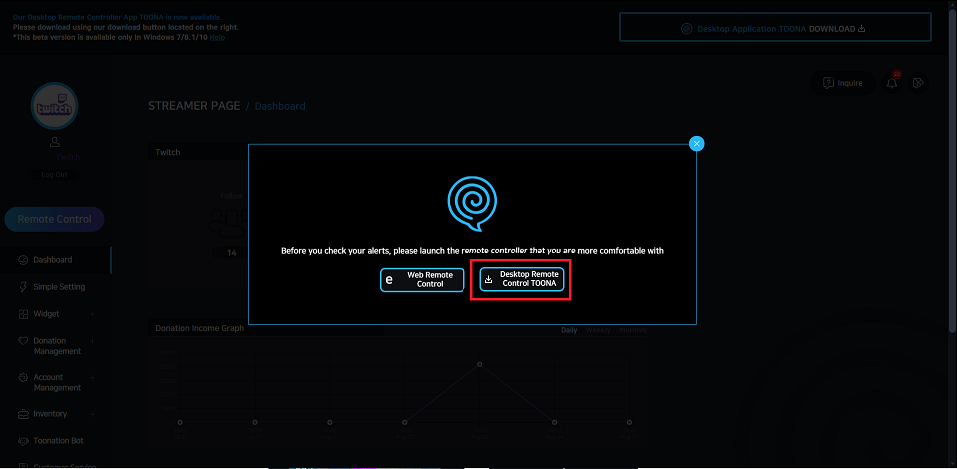 2. After you download the app, when a message window pops up, click "run"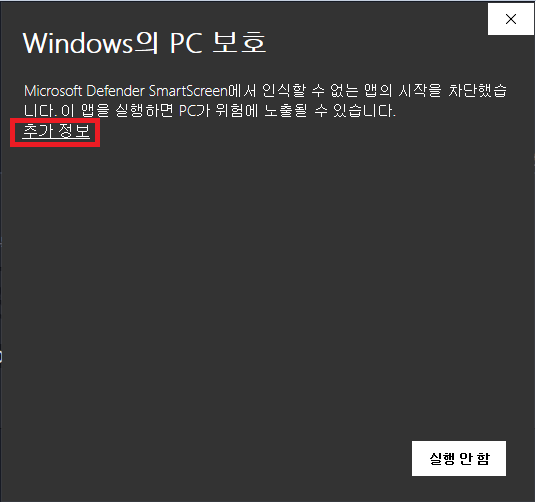 3. TOONA installation will begin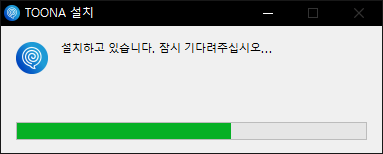 4. TOONA will launch after you finish your download. Please log in with your appropriate platform credentials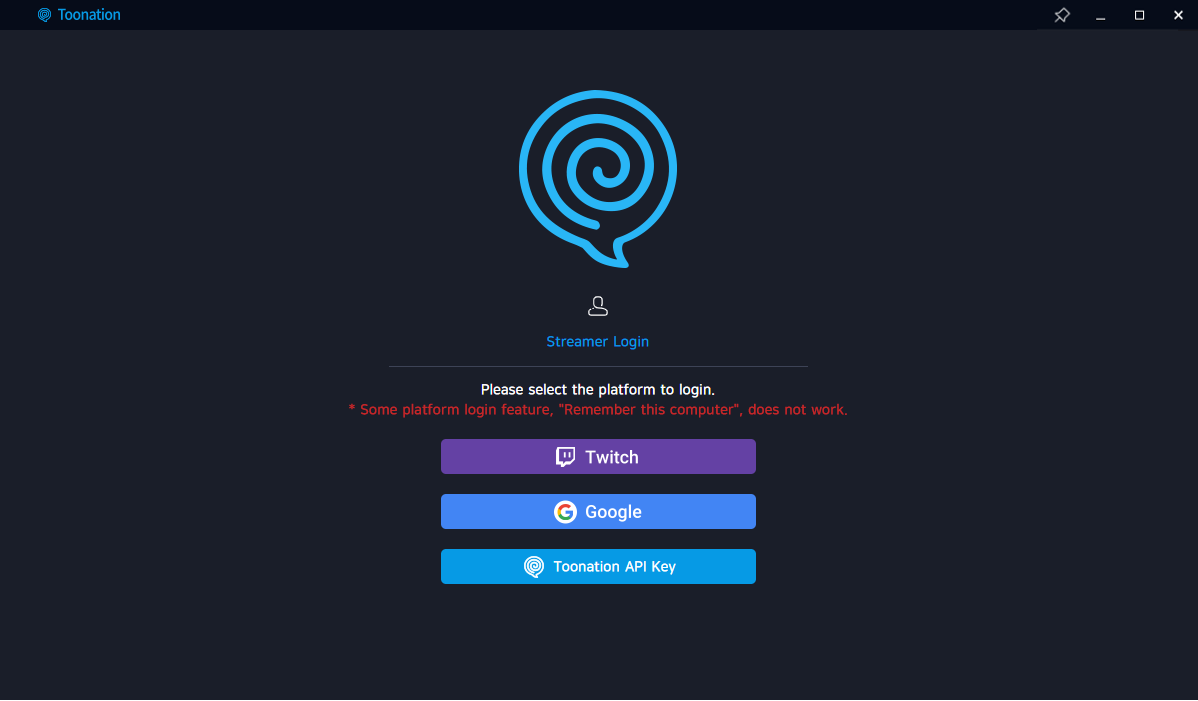 5. When you log in, the following page will pop up.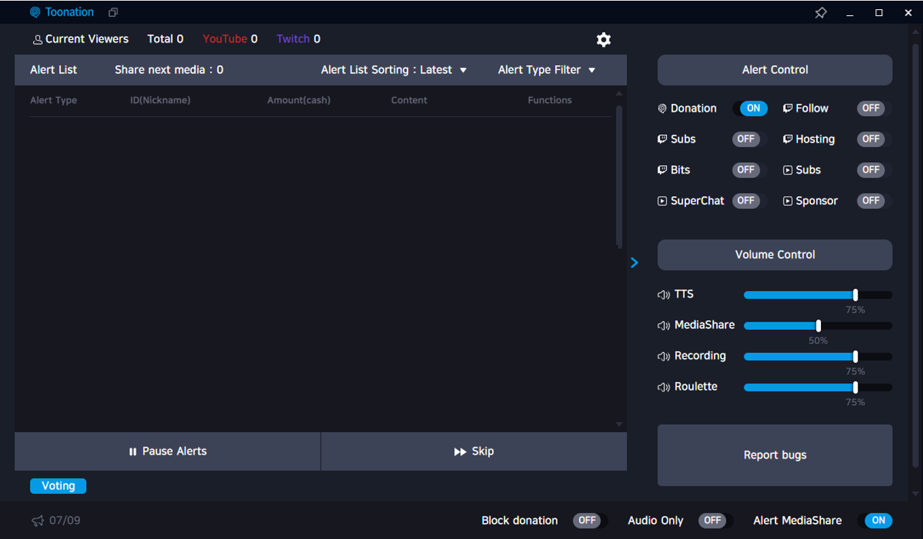 ※ Disclaimer ※
* This is a beta version and will only work on Windows 7/8.1/10
*While TOONA is running, TOONA hotkeys will have priority over your windows hotkeys
ex) if you set "Ctrl + C" as "Pause Alerts", you won't be able to copy anything to your clipboard using Ctrl + C on windows while TOONA is running
=========================================================
Thank you.