Good day, this is Toonation.
Starting from Jan. 28th (Thursday), Karaoke Donation Season 1 has come to an end, and as we are preparing for a new season, We'll be back with better features in Season 2.
We have prepared a free cash payment event with deep gratitude and apologies to the members who have shown us your generous love and support throughout Season 1. Please participate in the event and receive free cash.
Please check the details below on how to participate in the event.

◆ Event Period
- Period: After the update on Jan. 28th, 2021 (Thursday) ~ Feb. 3rd, 2021 (Wednesday) 23:59:59
◆ How to Participate
Log into the Toonation page at (https://toon.at/ko/index)
Donator Login – After accessing My Page, Donator Page, click the banner located at the top.

Check the Event Period and the title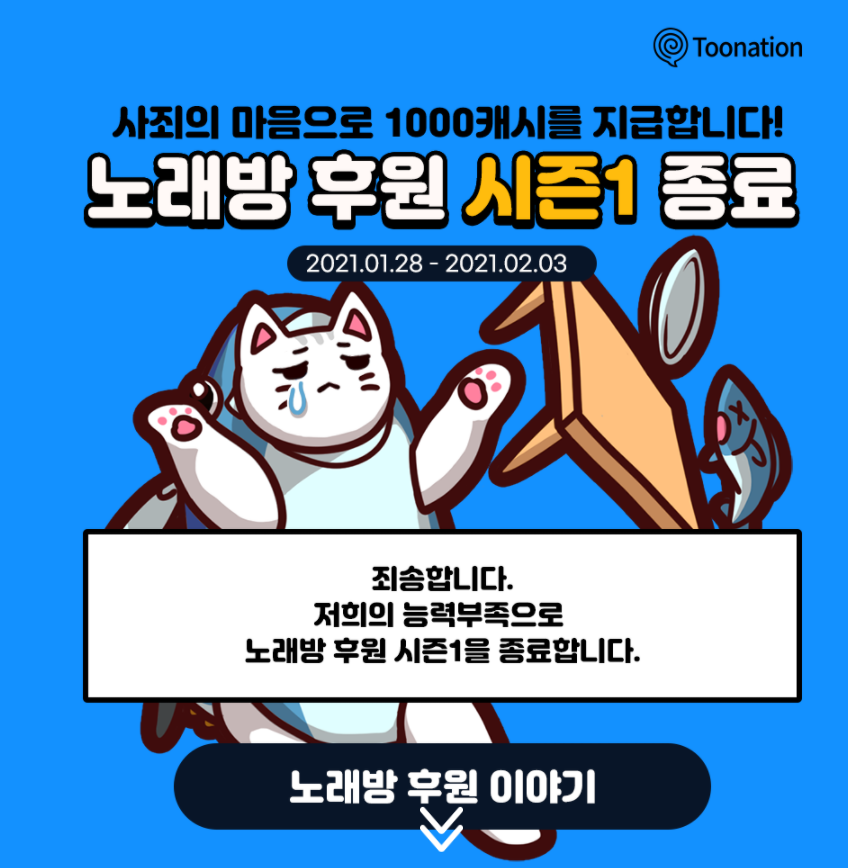 Check out a short cartoon explaining the purpose of the event.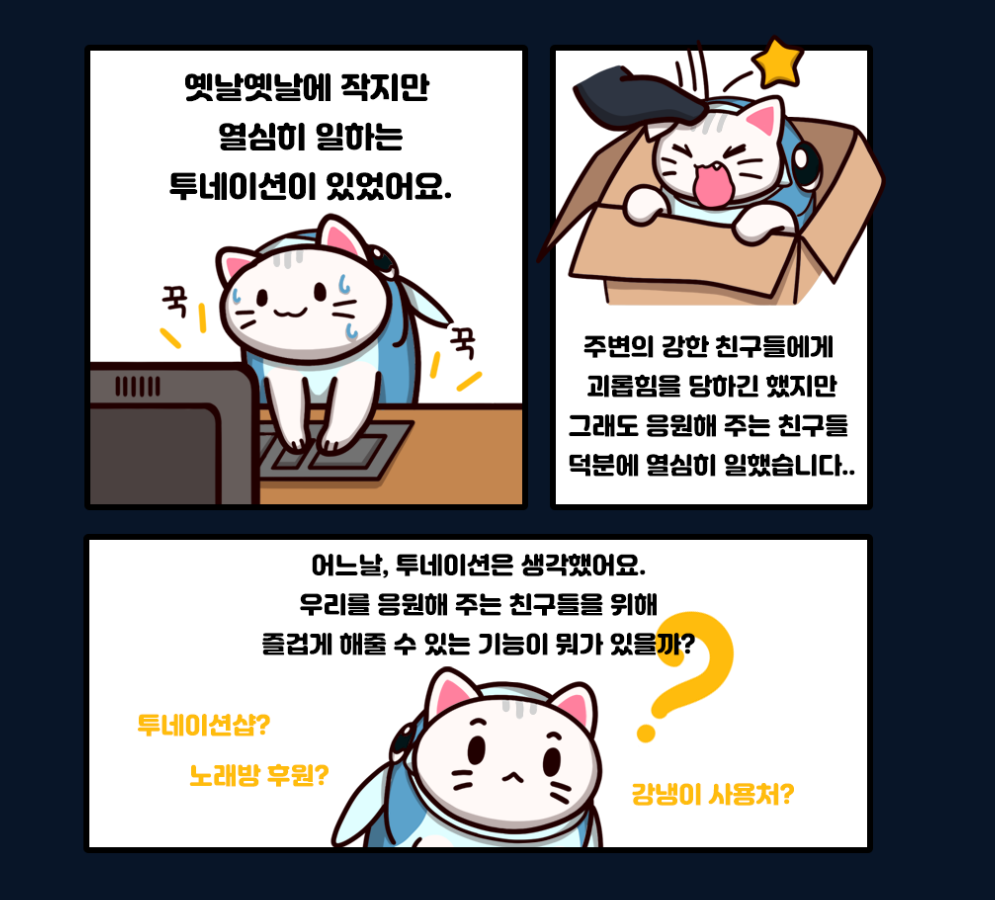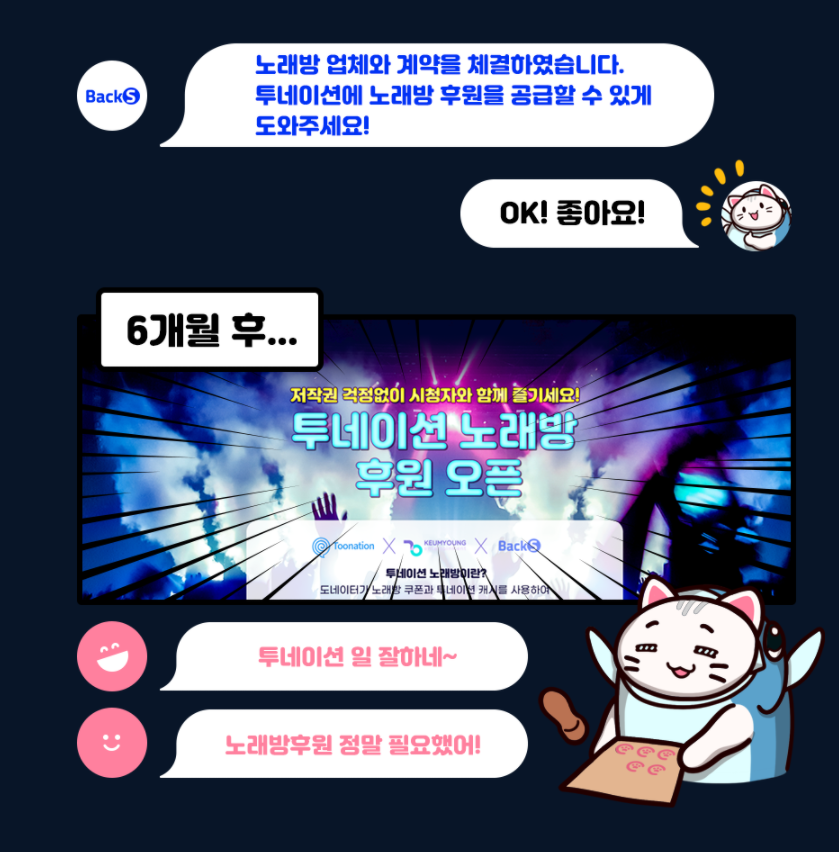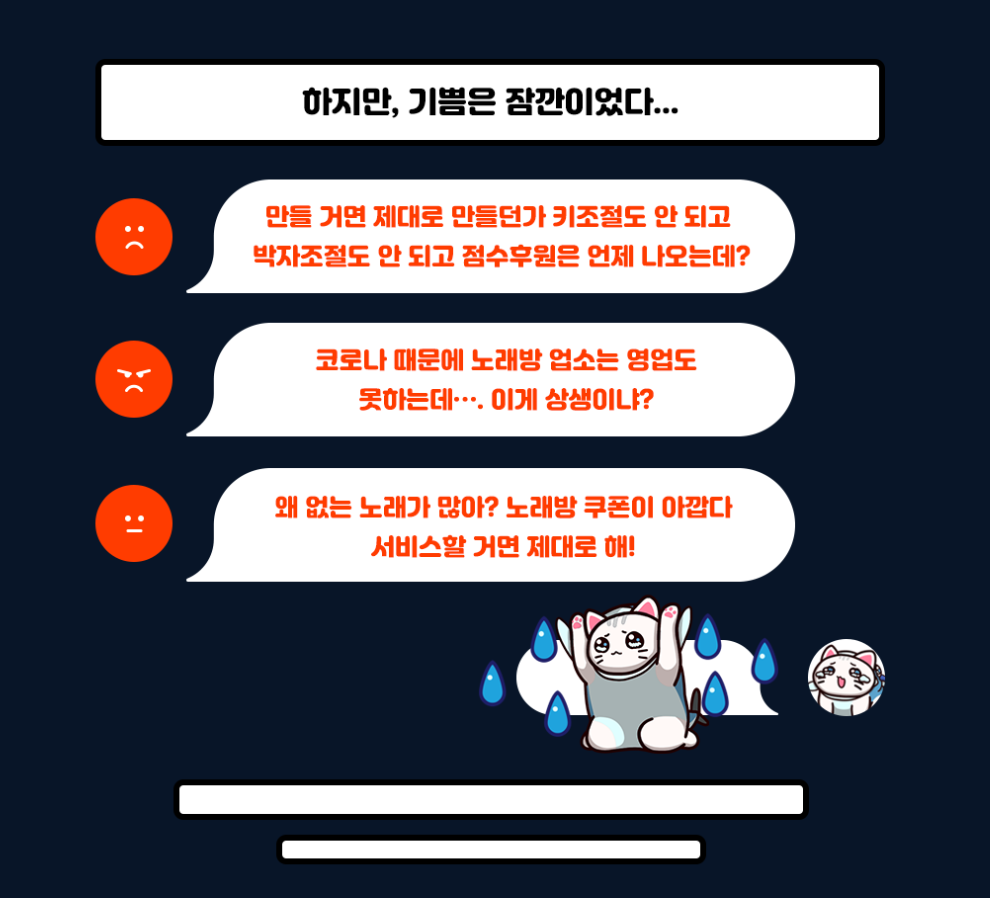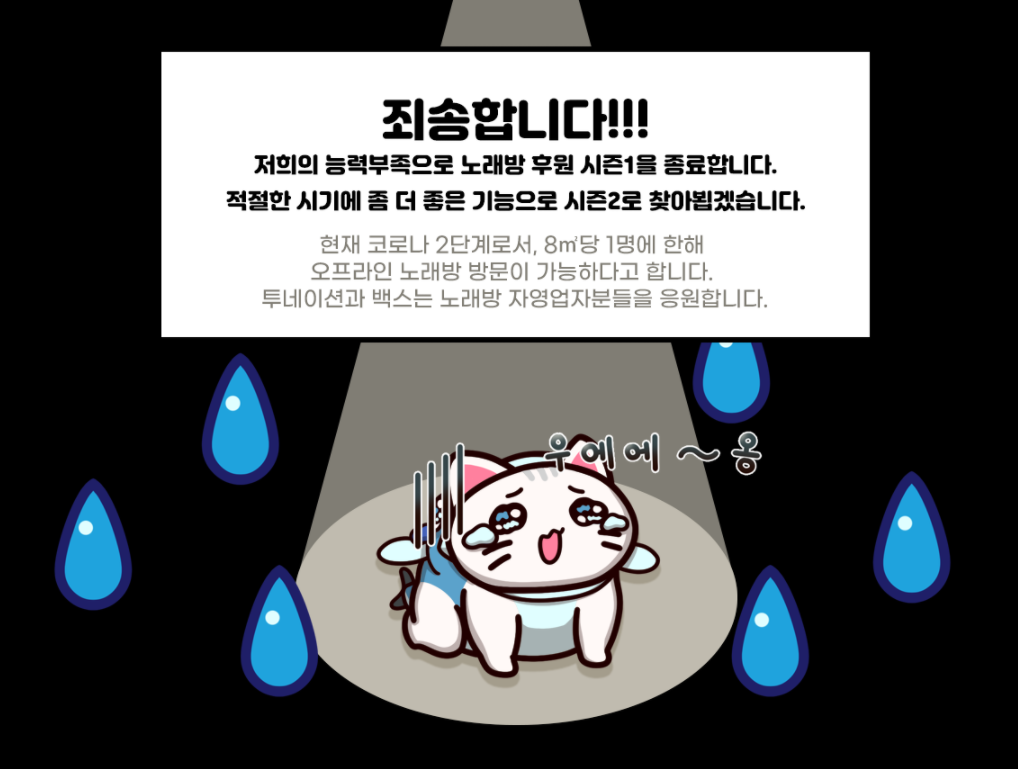 Click the 'Receive 1000 Cash' button at the bottom of the event page – Mobile Phone Verification Required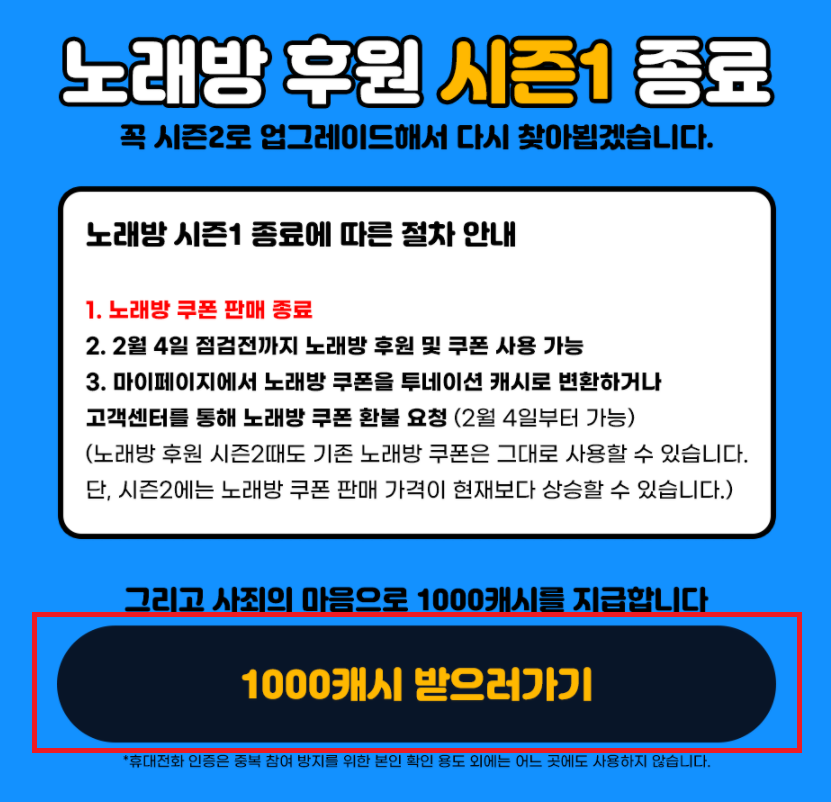 * Promotional cash will be provided once mobile phone verification is completed.
* Previous event participants may also participate in this event.
* Please note that you may participate in this event only once per account/phone-number and multiple submissions are prohibited.

Thank You.