Good day, this is Toonation.
Toonation is thrilled to have achieved a partnership with KT Rolster on March 18, 2020.
We will hold a cheering up comment event before LCK Summer to celebrate this.
Please see the details below for this event and your continued support is very appreciated.
====================================================================
[ Event Period ]
Event Start Date: After maintenance on 6/11/2020
Event End Date: 6/18/2020 23:59:59
[ How to enter the event ]
1. Toonation Page – Donator Login
2. Click the banner on the top after logging in My Page or Donation Page – Go to the event page

3. Write a cheering up comment to support KT Rolster coach and players below.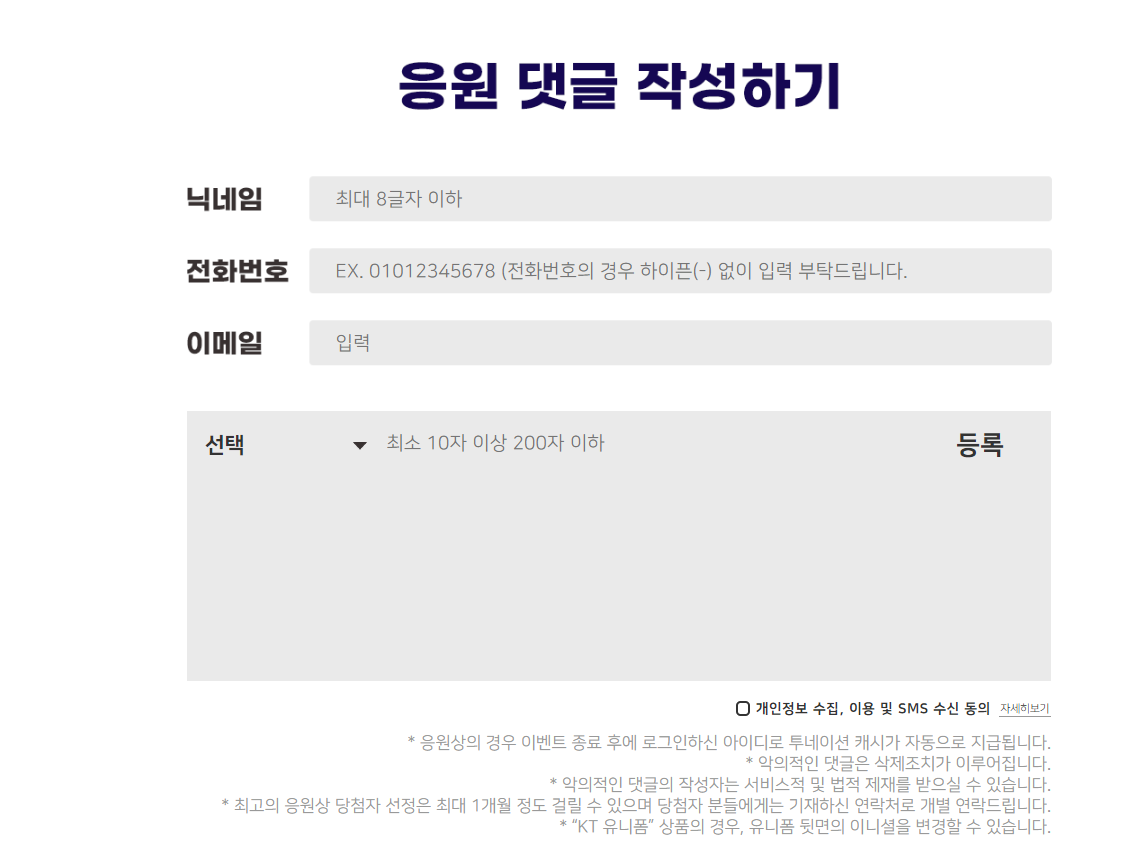 * The cheering up comments are made into a photo book and delivered to the KT Rolster coach and players.
* Everyone who writes a cheering up comment will be given a 'KT' title.
* Promotional Cash / Cultural Gift Coupon / KT Uniform will be given to those who write a memorable in the comments through a lottery.