Please refer to the changed registration method for the overseas resident's payout.

(Reorganized as of April 15, 2021)

1. If you have received more than one donation, log in to [Streamer Page] and access the [Account Management] > [Account Management] page. The following screen will be displayed.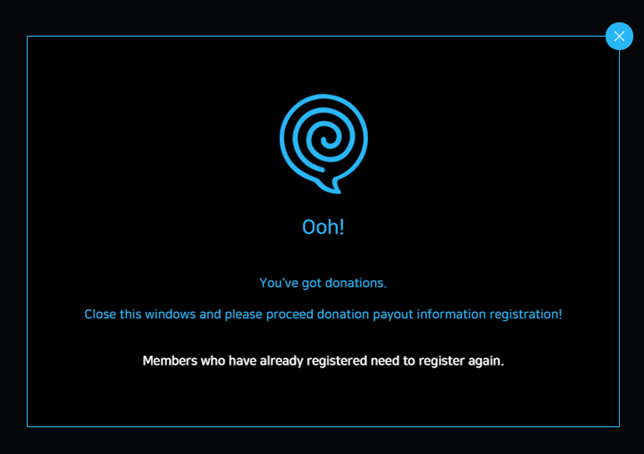 2. Select 'Outside the Republic of Korea' and select the answers of the corresponding categories.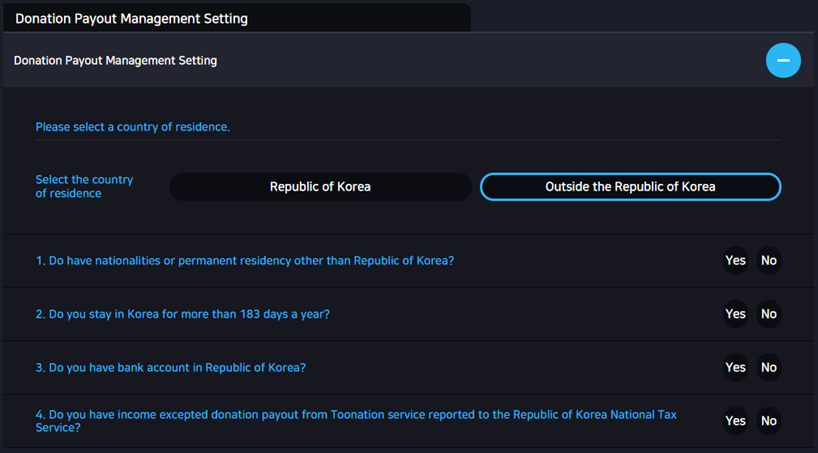 ※ If the following message is displayed according to the results of the answers, it is not possible to apply for overseas resident status, so please apply as a resident of South Korea.

3. Please enter the information of the contractor.
You can write all the items in either Korean or English.
Please enter the ID type and the number in the attached file.
※ Only 'Driver's License, National ID Card, Passport' are accepted as a valid ID.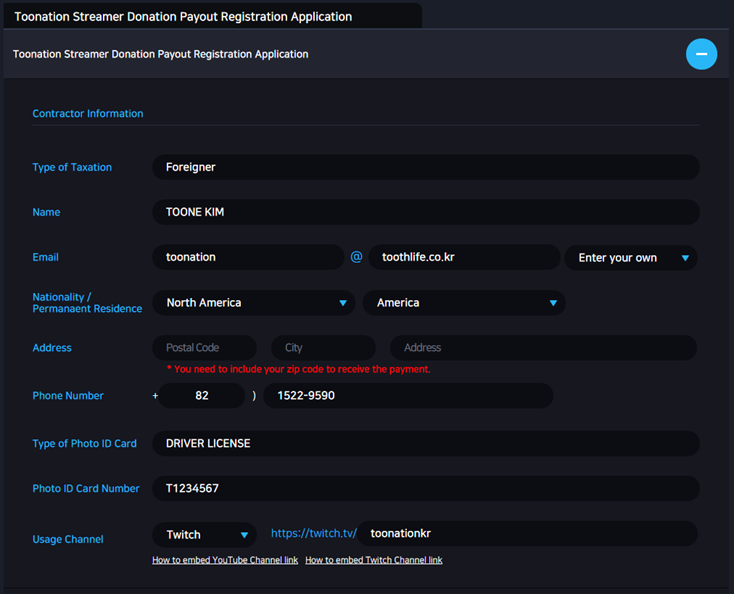 4. Please enter the bank account information to receive the donation payout amount.
1) You can enter the routing number in #1.
2) You can enter the account number in #2.
※ Swift Code, Bank Branch Code can be issued from Bank Statement
※ When you click 'See more about bank transfer support', you can check the banks that can be remitted by country.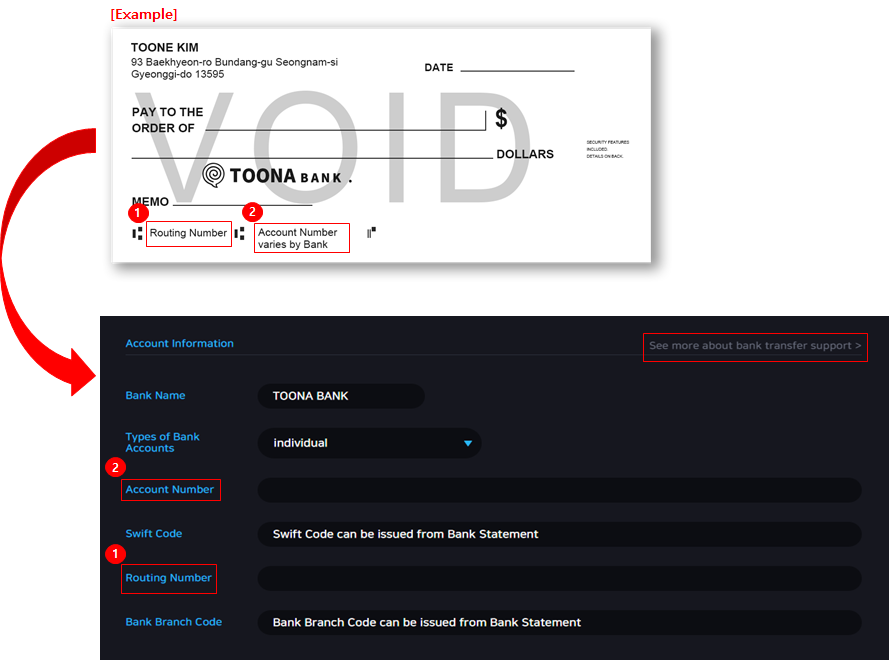 5. Please upload screenshots of your ID card and your void check or your bank statement in the attached file section.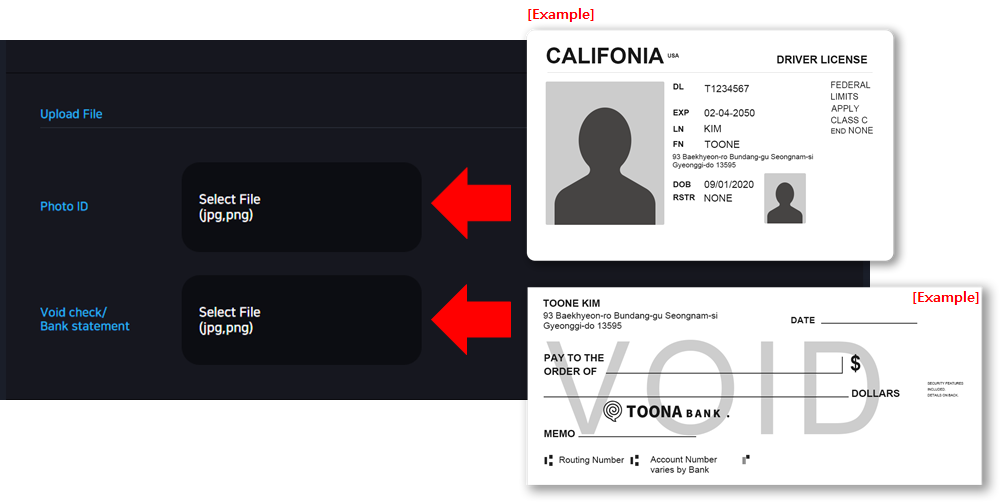 If you have any questions about the donation payout registration or any questions in general, please click

[here]

!