Good day, this is Toonation.
We, Toonation, are pleased to inform our donators that we will provide 1,000 cash for donators who are unable to go out or asked for self-isolate. (10,000 people only)
Toonation is hosting an event "Overcome COVID-19" that will be held with the amount of free cash that donators received.
Please see the details below for this event and your continued support is very appreciated.
Thank you.
================================================================
[ Event Period ]
Event start date: after maintenance on 3/26/2020
Event end date: 4/8/2020
* The event may be terminated early when 10,000 people are reached
[ How to enter the event ]
Toonation Page – Donator Login
Click the banner on the top on My Page or Donation Page after login – Go to the Event page

Click the button 'Receive Toonation Cash' at the bottom of the Event page – Mobile authentication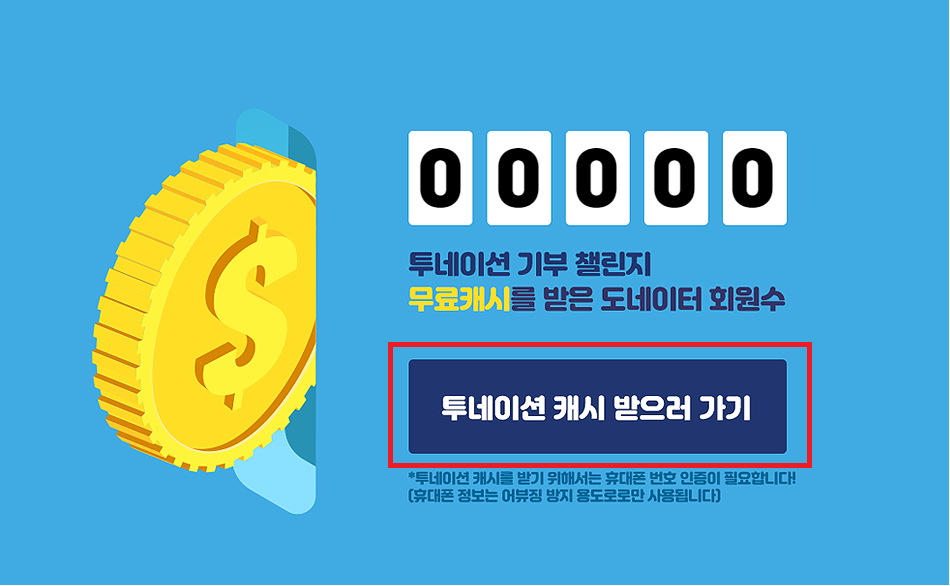 * Promotion cash will be provided when you complete mobile authentication.
* For those who already have participated in the previous promotion cash event can take part in this event.
* Please note that only once can be available with one account on one phone number.