We have received a lot of positive feedback from many streamers and donators who are interested in our Toonation service, so one of the features "audio only" when video donation is playing will be added on June 13, 2019.
Please follow the guidelines below.

1. Streamer Page – Run Remote Control on the bottom left corner.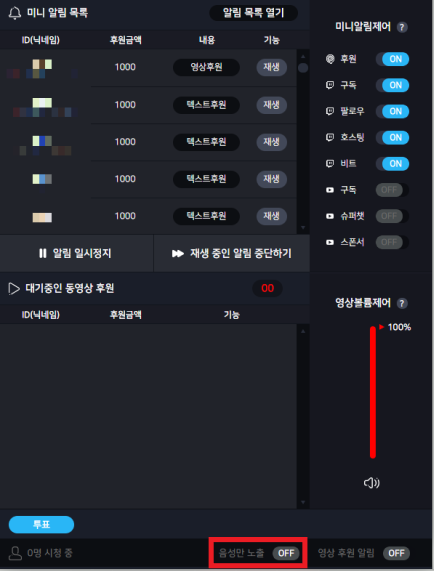 2. Enable "Audio only" function located on the bottom of the remote controller.
Thank you.